I have received a dividend in the bank – how do I record this?
My dividends are reinvested in shares – how do I record this?
My SF owns property – how do I record this?
My accountant wants me to send him reports. How do I send my accountant reports?
Which report shows the income received from a share holding?
Which report shows all the shares held?
Which reports shows changes in share holdings over a period?
How do I input franking credits into the system?
Where do I record the sale of shares?
How do I record share buybacks?
How do I record change of shares due to a takeover offer?
How do I change an account name?
How do I go back to the previous screen when recording transactions?
How do I check the transaction has been recorded?
How do I look at a past transaction?
Why do I have to use the calendar to choose the date? Why can I not type the date into the system -ie. 1/1/12?
How do I look at the history of a single share holding?
Can I allocate a bank account as my default bank account?
How do I print my reports?
How do I change an entry when I have made an error?
What do I do when there is a capital return?
How do I get the 30th June market value of the investments?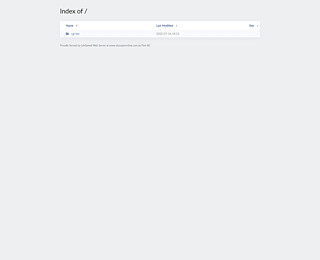 If you have a hard time managing your funds and can't understand accounting, it is possible to DIY super fund instead of hiring a professional. DIY Super Managers provides super-easy managing application so you can have better control of your investments. At our website, you can sign up for a trial account.  
The superannuation industry in Australia is continuously thriving due to self-managed super funds. It is possible to manage your own super with DIY super fund services and apps. Entrepreneurs, professionals, and retired individuals prefer SMSF due to the control, flexibility, potential cost savings, and tax effectiveness that it can provide.
A self-managed super fund provides greater control over the investments of your fund. As the trustee, you can determine the fund's investment strategy and choose which investments can be acquired. Though subject to more rules, a self-managed super fund lets you invest further in direct property and alternative investments like collectibles and artwork, in addition to fixed income, shares, and other typical investment classes.
A DIY super fund lets entrepreneurs purchase the property of the business and lease it back to their business. The improved control of an SMSF can extend to the distribution of superannuation death benefits. SMSFs are flexible and can be paid under a specified discretion or in accordance with the fund members' wishes. This way, everyone can be sure that the benefit is provided in a way that is most tax effective.
Try a self-managed super fund through DIY Super Online. Use our web-based application and try it for free for 90 days to see how it works. DIY Super Online is designed for SMSF managers and trustees who want to achieve better control of their accounting and investment records. Explore this website to learn more or call 1300-792-392.
It Is Possible To Diy Super Fund
We welcome your comments!